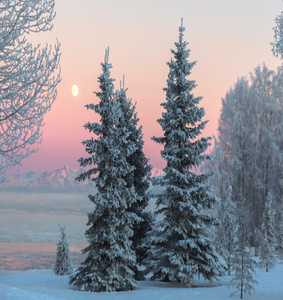 Description
Winterscape is a captivating fragrance oil that paints a breathtaking winter scene with each scent-filled drop. Crisp bergamot, iced rhubarb, blue leaf eucalyptus, and snow capped pines dance at the top, evoking a refreshing and invigorating ambiance. As the fragrance unfolds, winter jasmine, white lavender, and white maple add a tough of floral elegance. Finally, a base of benzoin resin, caramel, sandalwood, vetiver, oakmoss, amber, and vanilla creates a warm and enticing foundation. Immerse yourself in the essence of Winterscape and let your senses wander through a winter wonderland.
Sample this fragrance oil along with 9 other amazing scents in our Winter Fragrance Explore Kit

Fragrance Notes: 
Top: Crisp Bergamot, Iced Rhubarb, Blue Leaf Eucalyptus, Snow Capped Pines
Mid: Winter Jasmine, White Lavender, White Maple
Base: enzoin Resin, Caramel, Sandalwood, Vetiver, Oakmoss, Amber, Vanilla
Suitable for Paraffin, Soy, and Vegetable waxes
Flash Point: 186℉ | 86°C

Bath and Body Safe: Yes (refer to IFRA for usage levels)

Phthalate Free

Paraben Free

Vanillin Content: 0-1% (

PLEASE NOTE:

If vanillin content is present, oxidization will cause this fragrance oil to darken in colour over time. This does not affect the quality of the oil in any way. However, when added to wax, it may alter the colour of your end product.) 

All fragrance oils are best used within 1 year

This product is

Final Sale

, and is not eligible for refunds or exchange
Colour Suggestion: Turquoise, Very Peri

Wholesale 25 lb drum quantities available upon request.