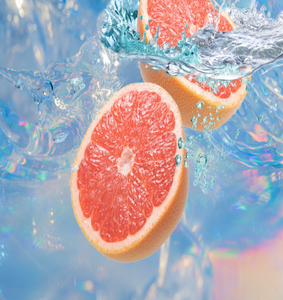 Description
Get ready to elevate your mood with our Uplifting - Essential Oil Blend . A tantalising combination of cardamom, grapefruit, and peppermint oil that will awaken your senses and invigorate your mind. As the mid-notes of tea tree and eucalyptus oil come into play, the refreshing scent will lift your spirits and energise your body. The warm and woody base notes of cedarwood and fir needle oil add a touch of grounding that balances the uplifting effect of the top and mid-notes, creating a harmonious blend that promotes a sense of well-being. With the Uplifting - Essential Oil Blend, you can tackle any challenges that come your way with a positive and energised mindset. Let Uplifting take your senses to new heights and elevate your mood to the next level.
Our Essential Oil Blends are expertly crafted with a unique combination of pure essential oils blended with an all-natural soybean carrier oil. This carrier oil not only stabilises the essential oils but also enhances their fragrance and helps them handle the heat of candle-making better, resulting in a stronger and more complex aroma. Unlike regular essential oils, our blends are specifically designed for candle-making and will fill your home with a delightful scent that lingers longer. Enjoy the benefits of aromatherapy and elevate your candle-making experience with our high-quality Essential Oil Blends.

Fragrance Notes: 
Top: Orange, Tangerine, Mandarin
Mid: Neroli, Petitgrain, Tea Tree
Base: Patchouli, Cedarwood, Olibanum
Suitable for Paraffin, Soy, and Vegetable waxes

Flash Point:

148

℉ ℉ | 63°C

Bath and Body Safe (refer to IFRA for usage levels)

Phthalate Free

Paraben Free

Vanillin Content: 0 (

PLEASE NOTE:

If vanillin content is present, oxidization will cause this fragrance oil to darken in colour over time. This does not affect the quality of the oil in any way. However, when added to wax, it may alter the colour of your end product.) 

All fragrance oils are best used within (1) year

This product is

Final Sale

, and is not eligible for refunds or exchange
Colour Suggestion: Orange
Wholesale 25lb drum quantities available upon request.