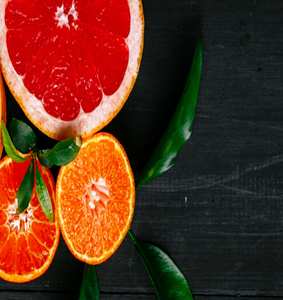 Description
Juicy!  Grapefruit and mandarin, ripe pineapple, a touch of peach and a kiss of summer berries at the last.  A quick whisk together, spilled over ice with a drink umbrella and a straw.

Fragrance Notes:

Top: Pink Grapefruit, Hawaiian Sea Salt, Crushed Pineapple, Moro Orange, Lime Zest
Mid: Peach Nectar, Gardenia Petals, Wild Berries
Base: Fluid Musk, Marine Accord

Suitable for Paraffin, Soy, and Vegetable waxes

Flash Point:  75C / 170F
Phthalate free
Paraben free
Does not contain Vanillin

Exclusive Oil - Designed and tested by VCCandle. This oil is best used within one year.

Colour Suggestions: orange
Email us to order 25lb Drum quantities. Available upon request.