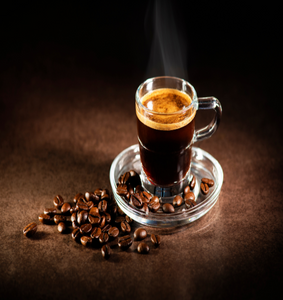 Description
A rich, intense and aromatic blend of dark roasted coffee beans that boasts sweet notes of caramel and chocolate, along with a hint of bitterness that awakens the senses.

Fragrance Notes:
Top: Coffee Beans
Mid: Roasted Espresso
Base: Sweet Vanilla
Suitable for Paraffin, Soy and Vegetable waxes
Flash Point: 101C / 217F

Bath and Body Safe at 9% or less (refer to IFRA for usage levels)

Phthalate Free

Paraben Free

Vanillin Content: 10-12%
 Colour suggestions - Cinnamon or brown
Email us to order 25lb Drum quantities. Available upon request.