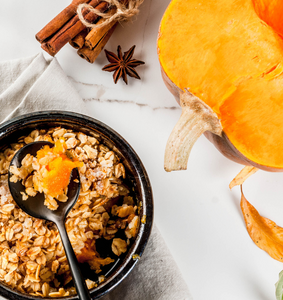 Description
Our enchanting Pumpkin Crumble Fragrance Oil, a delightful blend that captures the essence of autumn in a bottle. With its warm, comforting aroma, this fragrance oil is the perfect companion for creating a cozy and inviting atmosphere in your home or adding a touch of seasonal charm to your bath and body products.
Our Pumpkin Crumble Fragrance Oil opens with a rich and mouthwatering scent of freshly baked pumpkin pie. The sweet, creamy notes of pumpkin are skillfully combined with aromatic spices such as cinnamon, nutmeg, and cloves, infusing your space with a comforting and nostalgic aura reminiscent of festive gatherings and cherished family traditions.As the fragrance develops, subtle hints of buttery, crumbly crust emerge, adding an extra layer of indulgence to the scent experience. The warm, buttery undertones perfectly complement the spiced pumpkin, creating a harmonious balance that will make your senses dance with delight.
This fragrance oil is carefully crafted to ensure a long-lasting and robust aroma. Whether you use it in candles, soaps, lotions, or diffusers, the Pumpkin Crumble Fragrance Oil will fill your space with its irresistible scent, creating an ambiance that is both inviting and comforting.
Fragrance Notes: 
Top: pumpkin puree, carot seeds

Mid: cinnamon, clove, nutmeg

Base: sweet caramel drizzle, warm sweet cream
Suitable for Paraffin, Soy, and Vegetable waxes
Flash Point: 226℉ | 108°C

Bath and Body Safe: Yes (refer to IFRA for usage levels)

Phthalate Free

Paraben Free

Vanillin Content: 2-5%

(

PLEASE NOTE:

If vanillin content is present, oxidization will cause this fragrance oil to darken in colour over time. This does not affect the quality of the oil in any way. However, when added to wax, it may alter the colour of your end product.) 

All fragrance oils are best used within 1 year

This product is

Final Sale

, and is not eligible for refunds or exchange
Colour Suggestion: Orange or Golden Honey
Wholesale 25 lb drum quantities available upon request.