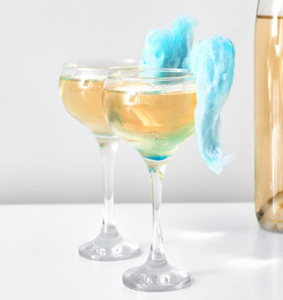 Description
The ever popular candy floss confectionery signals the arrival of summer festivals.  This version has a slightly more berry note than traditional cotton candy.
Fragrance Notes:
Top: Lemon Sugar, Sugarberry
Mid: Blue Violet, Dixie Red Peach, Blue Raspberry
Base: Coconut, Spun Sugar, Vanilla
Suitable for Paraffin, Soy, and Vegetable waxes

Flash Point: 93C / 202F
Bath and Body Safe (Refer to IFRA for usage levels)
Phthalate Free
Paraben Free
Exclusive Oil - Designed and tested by VCCandle. This oil is best used within one year.

Colour Suggestion: Very Peri

Email us to order 25lb Drum quantities. Available upon request.