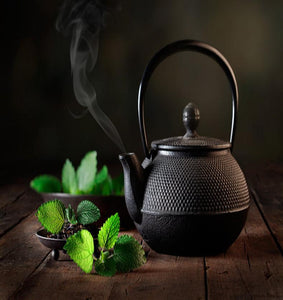 Description
Peppermint& Supreme Essential Oil - 100%& Natural
Shake well before use.
Botanical name: Mentha Piperata
Origin: India
Plant Parts Used: Herb/Leaves and flowering tops
Aroma: Strongly piercing, sharp, menthol fragrance
Blends Well With: Cedarwood, Cypress, Lavender, Rosemary
Benefits: An antiseptic oil. Beneficial effect on digestive tract, respiratory tract and circulation. Stimulating and very cooling on the skin.
​Safety Precautions: Non-toxic, non-irritant except in concentration, possible sensitization due to menthol. Use in moderation. Do not use if pregnant or with very sensitive skin.
*Village Craft and Candle is not responsible for misuse of essential oils. Always research how to safely use any essential oil before using in any application.