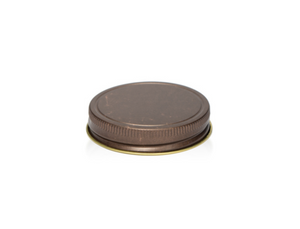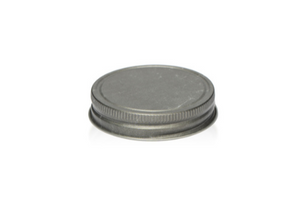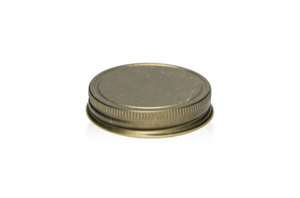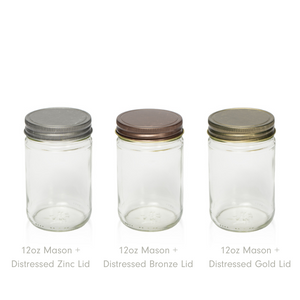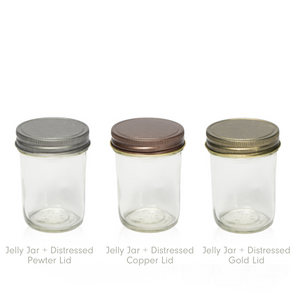 Description
Distressed lids fit 12oz round mason and jelly jar. They are also good options for the 6oz mason. 70/450 closure.

Sold in packages of 12.
Top Diameter:   70mm | 2.76"
Bottom Diameter:   72mm | 2.83"
Interior Diameter:   68mm | 2.68"
Height:   15mm | 0.63"
Unit Weight:   10g | 0.02lbs
Lids are available in distressed bronze, distressed pewter, distressed gold.