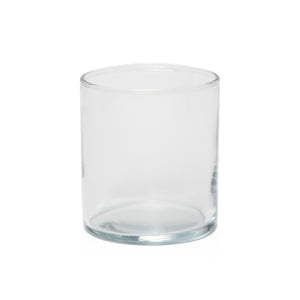 Description
Madison Jar - wax fill to 250ml or approximately 8.5oz.
Sold in cases of 12.
While these jars come to us labeled as 8oz jars, we have found that they actually hold up to 10oz of wax while still allowing space for a lid.

Max capacity: 320ml | 10.8oz
Recommended capacity: 250ml | 8.5oz
Height:  89mm | 3.5"
Mouth-exterior diameter:  78mm | 3.1"
Mouth-interior diameter: 73mm | 2.9"
Jar-exterior diameter: 79mm | 3.1"
Bottom diameter: 78mm | 3.1"
Unit weight: 215g | 0.47lbs
LIDS SOLD SEPARATELY. Pair with a 3" LUX Lid or Wood lid.
Per customer limits may apply.