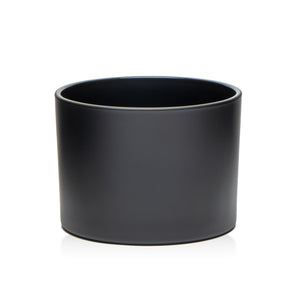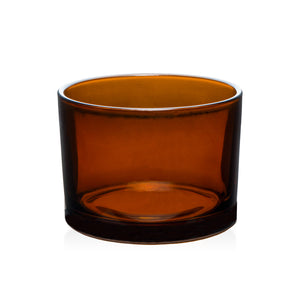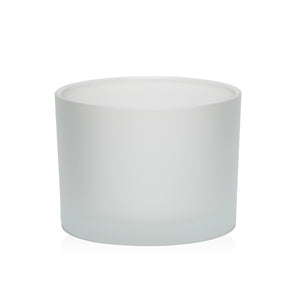 Description
LUX Jars in Amber, Clear, Frosted White and Matte Black - recommended wax fill to 380ml or approximately 13oz.
Introducing the LUX Jar - the epitome of elegance and versatility in candle vessels. Crafted with precision and designed to enhance the ambiance of any space, the LUX Jar is a must-have for candle enthusiasts and businesses alike. Available in four exquisite colours - Amber, Clear, Frosted White, and Matte Black - this glass candle vessel effortlessly complements any décor, allowing you to create a truly immersive atmosphere. Sold in convenient cases of 12, the LUX Jar ensures you have an ample supply for your creative candle-making projects or retail needs.
The luxury doesn't stop there. The LUX Jar offers the flexibility of choice with three distinct lid options: Acacia, Natural Oak, and White Pine. These beautifully crafted lids add a touch of sophistication and can be purchased separately, allowing you to tailor your candles to your unique style or brand identity. Elevate your candle game with the LUX Jar and its exquisite selection of colours and lids, turning every moment into a luminous experience. Discover the world of possibilities that await with the LUX Jar and transform any space into a haven of serenity and elegance.
Sold in cases of 12. Wholesale pricing available.
Max capacity: 474ml | 16.oz

Recommended capacity:    380ml | 12.8oz

Height:   80mm | 3.1"

Mouth-exterior diameter:   108mm | 4.3"

Mouth-interior diameter:   100mm | 3.9"

Jar-exterior diameter:   108mm | 4.3"

Bottom diameter:   104mm | 3.9"

Unit weight:   475g | 1. lbs
LIDS SOLD SEPARATELY.  Choose from three lid colours:  Acacia, Natural Oak & White Pine.
Per customer limits may apply.