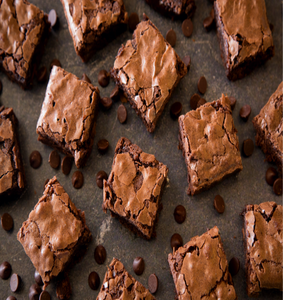 Description
Nothing beats an ooey-gooey rich chocolate hot fudge brownie for an indulgent treat. The notes of dark chocolate and vanilla are enough to make your mouth water.
Fragrance Notes:
Top: Dark Chocolate
Mid: Freshly Baked Brownies accord, Hot Fudge Sauce
Base: Vanilla, Sugar
Suitable for Paraffin, Soy, and Vegetable waxes
Flash Point: 93C / 202F
Bath and Body Safe (Refer to IFRA for usage levels)
Phthalate Free
Paraben Free
Vanillin Content: 2-5%
Exclusive Oil - Designed and tested by VCCandle. This oil is best used within one year.
Colour Suggestion: Brown
Email us to order 25lb Drum quantities. Available upon request.