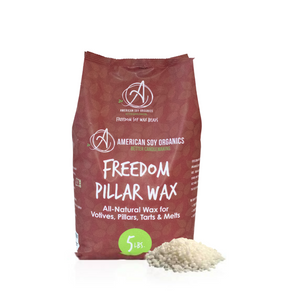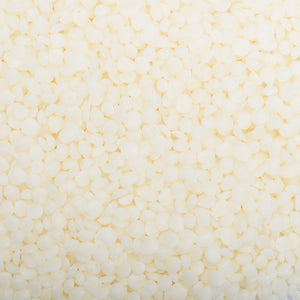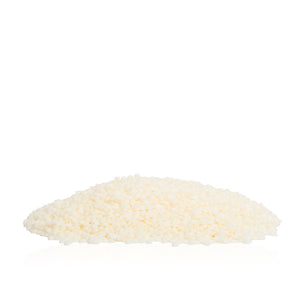 Description
NEW FORMULATION for Soy Pillars! We are very excited to have our ASO Pillar Wax back in stock. Previously known as Votive and Pillar, now reformulated as Freedom Pillar.
All-Natural wax for votives, pillars, tarts, and melts.
Attention: Variations in both color and texture of vegetable based wax (soy, coconut, and palm) is common due to the natural characteristics of the ingredients. We make every effort to confirm the wax we sell meets the quality standards and technical specifications set by the manufacturer.
For best results:
Heat wax to 190℉

Fold in fragrance up to 10%*

Let cool to 150-170℉ depending on desired results

Gently pour into your mold 

Allow to cure for up to 2 weeks for optimal fragrance throw
*Mixing your wax too vigorously can introduce air bubbles, which is not recommended when making soy candles. Always test your fragrance and wicks for proper burning qualities.