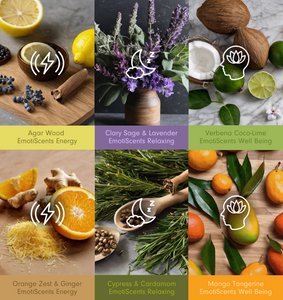 Description
Discover the EmotiScents Fragrance Explore Kit, it's your ticket to a world of captivating aromas in convenient 30 ml bottles. From the energizing Agar Wood to the calming Clary Sage & Lavender, and the uplifting Mango Tangerine, this kit transforms your space and mood effortlessly. Embrace EmotiScents Fragrance Oils for an aromatic journey that enchants the senses.
The  EmotiScents Fragrance Explore Kit Contains:
Wholesale 25 lb drum quantities available upon request.