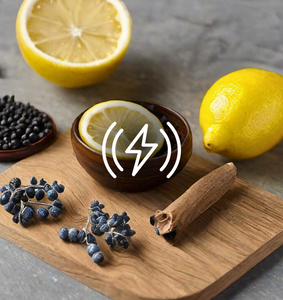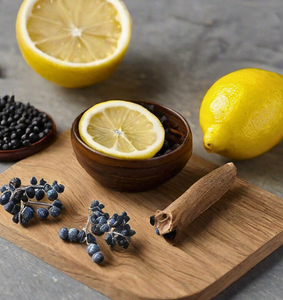 Description
Experience a burst of energy with Agar Wood EmotiScents Energy Fragrance Oil. It combines the invigorating scents of juniper berries, lemon peel, and misted green at the top. In the middle, you'll find olibanum, cardamom seed, and oakmoss extract, adding depth and warmth. The base notes of patchouli, rich oud, and dark woods complete this revitalizing aroma. Elevate your surroundings and mood with this natural fragrance. Unleash the power of EmotiScents and feel refreshed. Sample this fragrance oil along with 5 other amazing scents in our EmotiScents Fragrance Explore Kit!


Fragrance Notes: 
Top: Juniper Berries, Lemon Peel, Misted Green
Mid: Olibanum, Cardamom Seed, Oakmoss Extract
Base: Patchouli, Rich Oud, Dark Woods
Suitable for Paraffin, Soy, and Vegetable waxes
Flash Point: 200℉ | 93°C

Bath and Body Safe: Yes (refer to IFRA for usage levels)

Phthalate Free

Paraben Free

Vanillin Content: 0% (

PLEASE NOTE:

If vanillin content is present, oxidization will cause this fragrance oil to darken in colour over time. This does not affect the quality of the oil in any way. However, when added to wax, it may alter the colour of your end product.) 

All fragrance oils are best used within (1) year

This product is

Final Sale

, and is not eligible for refunds or exchange
Colour Suggestion: Yellow
Wholesale 25lb drum quantities available upon request.