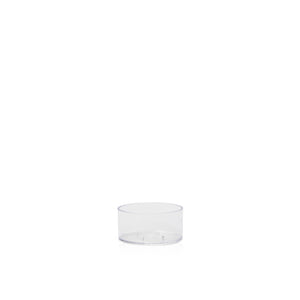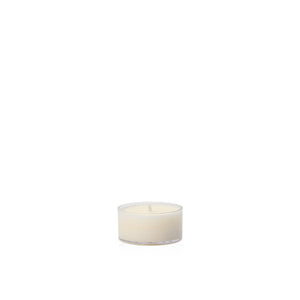 Description
Polycarbonate tealight cups. Not reusable.
One pound of wax makes approximately 32 tealights. Packaging measured by weight, quantities are approximates.
Non-toxic, recyclable polycarbonate - safe for the environment!
Manufactured with a UL 94 V-0 & rated polycarbonate (Underwriters Laboratories (UL) states that a V-0 rated material, when ignited, must self-extinguish within 10 seconds and no drips of plastic are allowed. & A V-2 rated material must self-extinguish within 30 seconds and can drip plastic. & The requirements for both grades are approved under the ASTM standards for candle fire safety.)
1 1/2 inch diameter by 3/4 inch deep (37.8 mm by 18.8 mm)
More attractive - candle light glows right through!
Stays cooler - safe to touch
Suitable for use with scented candles
Great for all waxes: beeswax, soy paraffin, palm, vegetable and more

Recommended maximum candle burning time is 3 hours
Counted by weight.