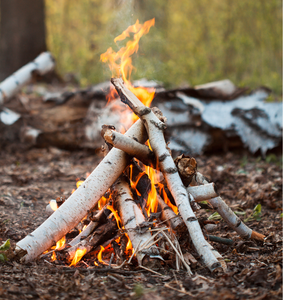 Description
Immerse yourself in the enchanting aroma of Cracking Birch, a fragrance oil that evokes the essence of a crackling fire in the heart of a tranquil forest. At the top, the vibrant notes of bergamot, mixed berries, and refreshing coconut water ignite your senses with a burst of energy. As the scent unfolds, the warming blend of cinnamon, clove, and the smouldering embers accord transport you to a cozy and captivating atmosphere. Finally, the base notes of birch wood, amber, and musk create a grounding and comforting foundation providing a sense of natural beauty. Let Cracking Birch kindle the spirit of adventure within you, inviting you to wander through a serene forest as the crackling fire casts its mesmerising glow.
Sample this fragrance oil along with 9 other amazing scents in our Fall Fragrance Explore Kit!

Fragrance Notes: 
Top: Bergamot, Berries, Coconut Water
Mid: Cinnamon, Clove, Embers Accord
Base: Birch Wood, Amber, Musk
Suitable for Paraffin, Soy, and Vegetable waxes
Flash Point: 200℉ | 93.3°C

Bath and Body Safe: No (refer to IFRA for usage levels)

Phthalates Free

Paraben Free

Vanillin Content: 0% (

PLEASE NOTE:

If vanillin content is present, oxidization will cause this fragrance oil to darken in colour over time. This does not affect the quality of the oil in any way. However, when added to wax, it may alter the colour of your end product.) 

All fragrance oils are best used within 1 year

This product is

Final Sale

, and is not eligible for refunds or exchange
Colour Suggestion: White, Brown

Wholesale 25lb drum quantities available upon request.