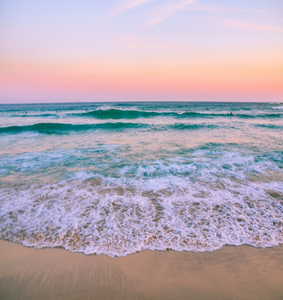 Description
Coastal Sunrise captures the essence of a serene morning on the coast. With its unique blend of refreshing coconut water, sea salt strawberry, and sweet candied rose, this scent will transport you to a tranquil oasis.
The delicate notes of pear blossom and waterlily add a touch of elegance to the fragrance, while the playful hint of saltwater taffy brings a sense of joy and nostalgia. As the scent settles, the warm, woody notes of blonde woods and sheer musks create a calming and grounding effect.
Whether you're looking for a new signature scent or a way to infuse your home with a sense of calm, Coastal Sunrise is the perfect choice. 

Fragrance Notes:

Top: Coconut Water, Sea Salt Strawberry  
Mid: Candied Rose, Pear Blossom, Waterlily  
Base: Saltwater Taffy, Blonde Woods, Sheer Musks

Suitable for Paraffin, Soy, and Vegetable waxes

Flash Point:  100C / 215F
Bath and Body Safe: No (refer to IFRA for usage levels)
Phthalate Free
Paraben Free
Vanillin Content: 0%
Exclusive Oil - Designed and tested by Village Craft and Candle. This oil is best used within one year.

Colour Suggestions: Yellow
Email us to order 25lb Drum quantities. Available upon request.