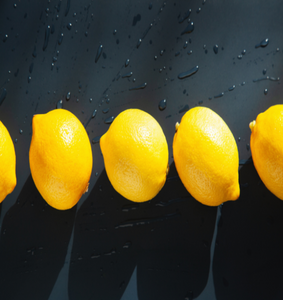 Description
Lemon zest and bitters are very forward in this classic, staying sharp and strong with the addition of lily and geranium. Excellent as a stand alone or where a strong lemon is required. A sparkling clean finish.

Fragrance Notes:
Top: Meyer Lemon, Lemongrass, Pink Grapefruit, Orange, Lime, Grapefruit Leaves
Mid: Apple Blossoms, Freesia, Lily of the Valley, Rose- Geranium
Base: White Clove Bud, Sheer Musk

Suitable for Paraffin, Soy, and Vegetable waxes

Flash Point: 89C / 195F
Phthalate free
Paraben free
Does not contain vanillin

Exclusive Oil - Designed and tested by VCCandle. This oil is best used within one year.

Colour Suggestions: yellow
Email us to order 25lb Drum quantities. Available upon request.