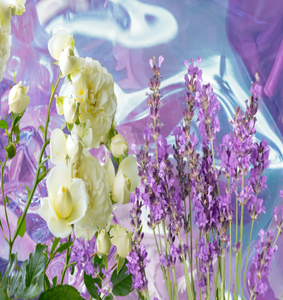 Description
Clarity Essential Oil Blend is a truly all-natural, aromatic oil that will elevate your senses and brighten up any space. Infused with the refreshing scents of lemon, geranium, lavender, grapefruit, and rose, this essential oil blend is a perfect combination of uplifting and soothing notes that create an ambiance of tranquillity and positivity.
Crafted with pure essential oils that are carefully blended with soybean oil, an all-natural carrier oil that helps the delicate essential oils handle the heat of candle making. The result is a premium quality essential oil blend that releases a captivating aroma when diffused or added to candles.

Bask in the soothing scent of lavender, the energising aroma of lemon and grapefruit, the sweet floral notes of geranium, and the subtle essence of rose. Clarity Essential Oil Blend is perfect for enhancing your mood, promoting relaxation and calmness, and helping you focus on your tasks.

Fragrance Notes: 
Top: Ruby Grapefruit, Lemongrass 
Mid: Lavender, Geranium
Base: Vanilla, Blonde Woods
Suitable for Paraffin, Soy and Vegetable waxes

Flash Point: 186℉ |

84

°C

Bath and Body Safe (refer to IFRA for usage levels)

Phthalate Free

Paraben Free

Vanillin Content: 1-4% (

PLEASE NOTE:

If vanillin content is present, oxidization will cause this fragrance oil to darken in colour over time. This does not affect the quality of the oil in any way. However, when added to wax, it may alter the colour of your end product.) 

All fragrance oils are best used within 1 year

This product is

Final Sale

, and is not eligible for refunds or exchange
Colour Suggestion: Very Peri