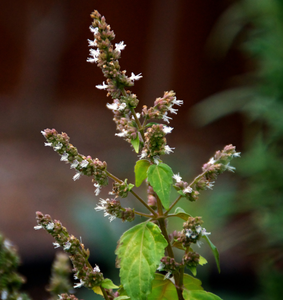 Description
The mesmerizing essence of Charred Patchouli will let you step into a world where nature's beauty intertwines with smoky mystique, as the delicate whispers of fallen leaves dance with the elusive embrace of a lingering smoky haze and the spicy allure of Clove. Let your imagination wander through the heart of this fragrance, where the crackling warmth of wood embers harmonizes with the crisp and invigorating essence of juniper berries and a touch of cinnamon. 
As the flame flickers, a sense of tranquility will wash over you, drawing you deeper into the captivating embrace of amber woods, patchouli, and the sweet seduction of vanilla bean. Discover a symphony of scents that delicately balance earthiness, smokiness, and gentle sweetness, creating an atmosphere of sophistication and serenity. Sample this fragrance oil along with 9 other amazing scents in our Winter Fragrance Explore Kit! 

Fragrance Notes: 
Top: Crushed Fallen Leaves, Lingering Smoke Haze, Clove
Mid: Charred Firewood Embers, Juniper Berries, Cinnamon Stick
Base: Amber Woods, Patchouli, Vanilla Bean
Suitable for Paraffin, Soy, and Vegetable waxes
Flash Point: 200℉ | 93°C

Bath and Body Safe: Yes (refer to IFRA for usage levels)

May contain Phthalates

Paraben Free

Vanillin Content: 2-5% (

PLEASE NOTE:

If vanillin content is present, oxidization will cause this fragrance oil to darken in colour over time. This does not affect the quality of the oil in any way. However, when added to wax, it may alter the colour of your end product.) 

All fragrance oils are best used within 1 year

This product is

Final Sale

, and is not eligible for refunds or exchange
Colour Suggestion: Brown, Black, Orange
Wholesale 25lb drum quantities available upon request.