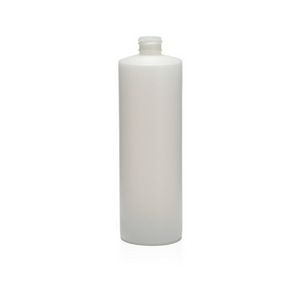 Description
Introducing our 16oz HDPE Cylinder Bottles, available in a convenient 6-pack from Village Craft & Candle. These bottles are the perfect addition to your supplies collection for all your crafting and packaging needs.
Made from High Density Polyethylene (HDPE), these bottles are a cost-effective solution that offers impressive impact resistance and creates a reliable moisture barrier. The natural translucent appearance of HDPE adds a touch of sophistication to your creations while retaining its inherent flexibility.
Each bottle in this 6-pack comes complete with caps, ensuring you have everything you need for your projects. The cap size is 24-410, making it easy to secure and access the contents of your bottles.
With a generous capacity of 16oz (473ml), these HDPE Cylinder Bottles are versatile and suitable for various applications, from storing essential oils and homemade beauty products to organizing craft supplies and packaging liquids securely.
Whether you're a professional crafter or a DIY enthusiast, these bottles are a must-have addition to your collection. So, make your crafting experience even better with the reliability and convenience of our 16oz HDPE Cylinder Bottles - find them at Village Craft and Candle for only $10.89 per 6-pack.
Stock up on this essential supplies product and unlock your creative potential today!


Sold in packs of 6. 
Capacity: 16oz | 473ml

Cap Size: 24-410

Colour: Natural

High Density Polyethylene (HDPE) is a plastic material that is economical, impact resistant, and provides a good moisture barrier. HDPE is best known for its naturally translucent appearance and flexibility.
CAPS INCLUDED.