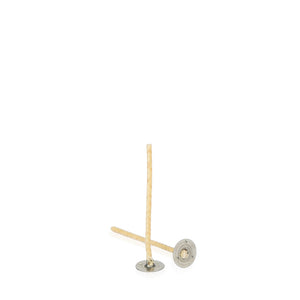 Description
Beeswax Votive Wick comes pre-tabbed with a 14mm base and primed with yellow 100% natural beeswax. Wicks are 2 1/2" in length. Core is HTP126.
Works well with for wicking beeswax votive candles.
Note: See our resource article on Choosing the right wick. We cannot guarantee any certain wick to work in your application, too many variables are involved. You must test burn your candles to determine the best wick for your combination of jar size, wax type, fragrance oil, and dye.