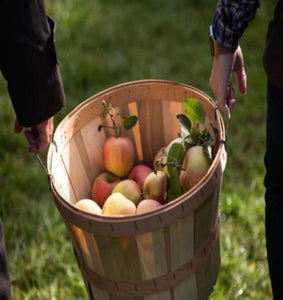 Description
Let's go apple pickin! Breath in that crisp fall air filled with the aroma of harvest picked MacIntosh apples, fruit cider, and fresh autumn breeze.
Fragrance Notes:
Top:  Macintosh Apple, Bergamot, Strawberry, Peach, Plum
Mid:  Lavender, Jasmine, Carnation, Lily of the Valley
Base:  Heliotrope, Honey, Ambergris, Musk
Suitable for Paraffin, Soy and Vegetable waxes
Flash Point: 93C / 202F
Bath and Body Safe (refer to IFRA for usage levels)
Phthalate Free
Paraben Free
Vanillin Content: 0%
Colour suggestions - Red
Email us to order 25lb Drum quantities. Available upon request.