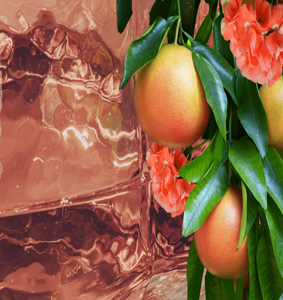 Description
With Ambiance, you can indulge in the luxury of a high-quality fragrance oil that is not only made from natural and sustainable ingredients but also adds a touch of elegance to your candles. Create a serene and inviting atmosphere in your home with the refreshing and uplifting scent of Ambiance.
Crafted with care from a blend of lemon, grapefruit, orange, and geranium essential oils, Ambiance is derived from nature's finest botanicals, ensuring that you are using a fragrance oil that is not only environmentally friendly but also safe for you and your loved ones.

Ambiance is specially formulated to work great for candle making. It comes with an all-natural carrier oil that is designed to blend seamlessly with wax, allowing for a smooth and even dispersion of the fragrance throughout the candle. This ensures that your candles will emit a consistent and captivating scent, creating a warm and inviting ambiance in any room.

Fragrance Notes: 
Top: Sparkling Lemon, Grapefruit, Sweet Orange, Lemongrass
Mid: Geranium, Rose
Base: Vanilla Bean, Musk
Suitable for Paraffin, Soy, and Vegetable waxes
Flash Point: 138℉ | 57°C

Bath and Body Safe (refer to IFRA for usage levels) 

Phthalate Free

Paraben Free

Vanillin Content: 1-2% (

PLEASE NOTE:

If vanillin content is present, oxidization will cause this fragrance oil to darken in colour over time. This does not affect the quality of the oil in any way. However, when added to wax, it may alter the colour of your end product.) 

All fragrance oils are best used within 1 year

This product is

Final Sale

, and is not eligible for refunds or exchange
Colour Suggestion: Turquoise