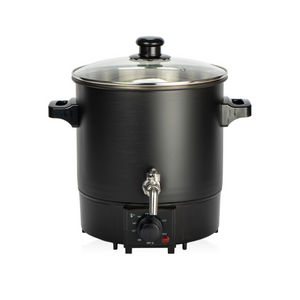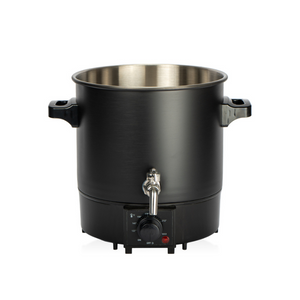 Description
An absolute must for any candle maker that wants to maximize productivity and profitability. This stainless steel wax melter melts up to 19 lbs / 9 litres of wax at a time and comes with a stainless steel pour spout for easy dispensing.

Simply plug it in and set the dial to your desired temperature. The maximum temperature of melted wax is ~200° F. The body of the melter is enamelled and contains plastic handles for easy transportation. Measures 11" tall with an inside pot diameter of 10".  
This melter can take between 90 minutes to 2-1/2 hours to liquefy the entire melter full of wax. For the fastest melting, we recommend cutting your wax slab into small chunks.