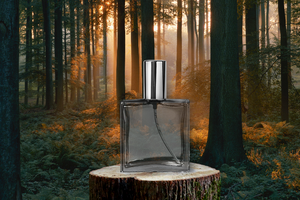 Description
Timberlake is a fragrance blend described as a fresh and woody scent. It combines the notes of Siberian fir and cedar with the infusions of rosemary, mint, and lily flowers. The combination of these elements creates a unique fragrance profile that captures the essence of nature with its woodsy and aromatic qualities. The Siberian fir and cedar notes provide a grounding and earthy base, while the rosemary, mint, and lily flowers add a touch of herbal freshness and floral undertones. The overall result is a fragrance that can evoke a sense of tranquillity and connection to the outdoors. Experience this fragrance oil along with 9 other incredible scents in our Cologne & Perfume Fragrance Explore Kit!

Fragrance Notes: 
Top: Orange, Bergamot, Rosemary
Mid: Geranium, Mint, Liles
Base: Siberian Fir, Patchouli, Cedar
Key Features:

Suitable for Paraffin, Soy, and Vegetable waxes

Flash Point: 200℉ | 93°C

Bath and Body Safe: Yes (refer to IFRA for usage levels)

Phthalate Free

Paraben Free

Vanillin Content: 0% (

PLEASE NOTE:

If vanillin content is present, oxidization will cause this fragrance oil to darken in colour over time. This does not affect the quality of the oil in any way. However, when added to wax, it may alter the colour of your end product.) 

All fragrance oils are best used within 1 year

This product is

Final Sale

, and is not eligible for refunds or exchange
Colour Suggestion: Hunter
Wholesale 25lb drum quantities available upon request.