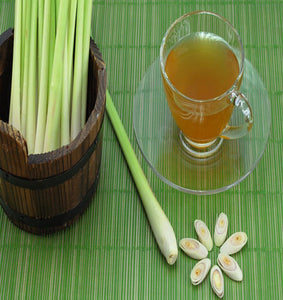 Description
Lemongrass Essential Oil - 100% Natural
Shake well before use.
Botanical Name: Cymbopogen Citratus
Origin: India - East
Plant Parts Used: Grass/Leaves
Aroma: Strong, sweet and lemony
Blends Well With:Basil, Cedarwood, Geranium, Lavender, Palmarosa, Rosemary, Tea Tree,
Benefits: Uplifting. Deodorizer. Antiviral, antifungal. Must be diluted, can cause skin irritation.
Safety Precautions: Non-toxic, possible dermal irritation and/or sensitization in some individuals: Use with care.
*Village Craft and Candle is not responsible for misuse of essential oils. Always research how to safely use any essential oil before using in any application.