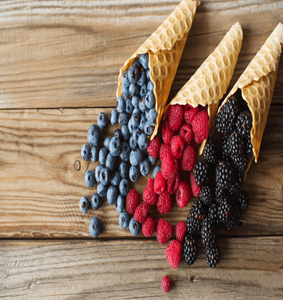 Description
WHILE SUPPLIES LAST!

A vanilla cinnamon waffle, rolled in roasted sugar crystals, topped with wild berries.
Fragrance Notes:
Top: Wild raspberry, Cranberry
Mid: Cinnamon, Toasted Waffle
Base: Baked Vanilla, Tonka Bean
Suitable for Paraffin, Soy, and Vegetable waxes
Flash Point: 93C / 202F 
Bath and Body Safe (refer to IFRA for usage levels)
Phthalate Free
Paraben Free

Vanillin Content: 6-12

%
Exclusive Oil - Designed and tested by VCCandle. This oil is best used within one year.
Colour Suggestion: Mix Burgundy, Purple, and Black liquid dye
Email us to order 25lb Drum quantities. Available upon request.