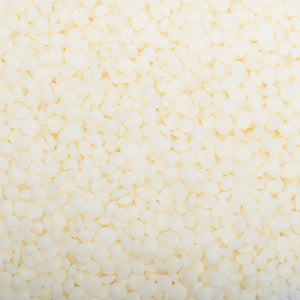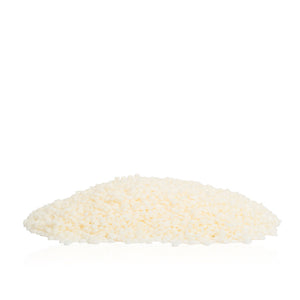 Description
Freedom Soy Wax - Slightly more golden in colour, smoothest finish. Needs 2 weeks cure time for best results in scent throw. Not suitable for mold candles.

Attention: Variations in both color and texture of vegetable based wax (soy, coconut, and palm) is common due to the natural characteristics of the ingredients. We make every effort to confirm the wax we sell meets the quality standards and technical specifications set by the manufacturer.
Let's face it. Making a great soy candle can be difficult. From sidewall adhesion, to great looking tops, to consistent fragrance throw hot and cold from batch to batch, soy candle enthusiasts know all too well that soy candle making is an art and a passion.
Set yourself free from the difficulties of soy candle making with American Soy Organic's special FREEDOM SOY WAX recipe. It's "Soy Candles Made Easy!" No more wasted time pouring cool. No more wonky tops. No more questionable fragrance-throw. Just melt, pour, and start your next batch!
And, for those who like small batches and hate the mess that candle making presents, this wax is TOTALLY MICROWAVEABLE! Weigh out your FREEDOM SOY BEADS, place in a microwave-safe container, and microwave. Stir in fragrance and pour.
Freedom! The easiest wax by far to get perfect candles every time.
Great looking tops with perfect sidewall adhesion can be accomplished by following these simple steps:
Heat wax to 160 F
Mix in fragrance (up to 10%)
Pour into room-temperature jars
Give your candles plenty of time to cool, and avoid trying to cool too rapidly as this can cause shrinkage and occasional sink-holes to occur.
Need a Pallet? Visit our Wholesale Candle Supplies Page for more information!