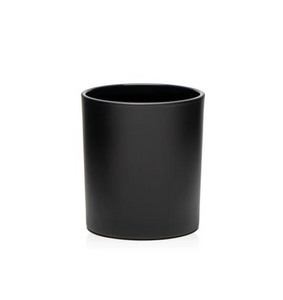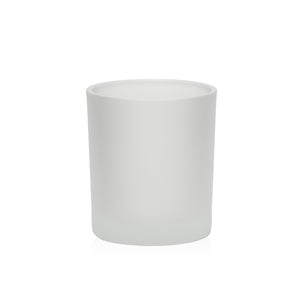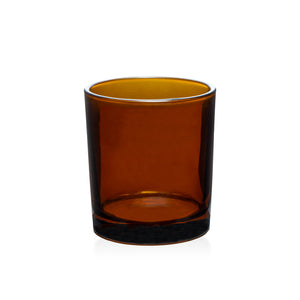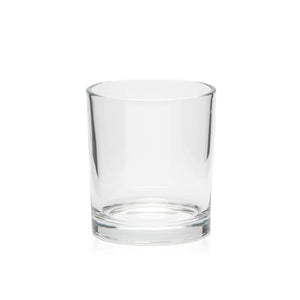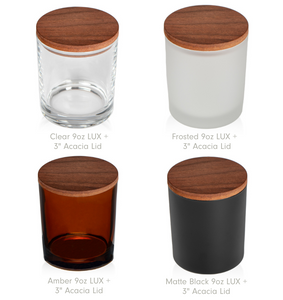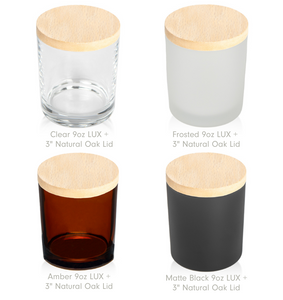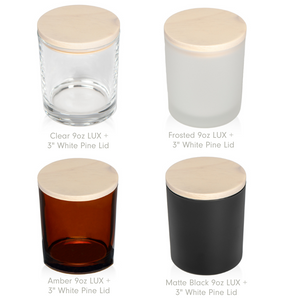 Description
LUX Jars in Amber, Matte Black, Clear and Frosted White - recommended wax fill to 240ml or approximately 8oz.
Introducing the LUX Jar - an exquisite glass candle vessel that exudes elegance and sophistication. Available in four stunning colours - Matte Black, Frosted White, Clear, and Amber - the LUX Jar is designed to elevate your candle-making experience. Crafted with precision and style, these jars are sold in convenient cases of 12, making them perfect for both personal use and retail ventures.
But that's not all; the LUX Jar offers versatility like no other. With three unique lid options - White Pine, Acacia, and Natural Oak - you can customize your candles to match any aesthetic. Whether you prefer the warm, rustic charm of Acacia or the clean, modern look of White Pine, these lids are available for purchase separately, allowing you to mix and match to your heart's content. Elevate your candle creations with the LUX Jar, where beauty, quality, and customization meet to create a truly luxurious experience for you and your customers.
Sold in cases of 12. Wholesale pricing available.
Max capacity:   290 ml | 10.oz

Recommended capacity:   240 ml | 8.1oz

Height:    90mm | 3.5"

Mouth-exterior diameter:   80mm | 3.1"

Mouth-interior diameter:   72mm | 2.8"

Jar-exterior diameter:    79mm | 3.1"

Bottom diameter:     80mm | 2.9"

Unit weight:    303g | 0.67 lbs
LIDS SOLD SEPARATELY.  Choose from three lid colours:  Acacia, Natural Oak & White Pine.
Per customer limits may apply.