How to Choose Scents for a Successful Candle Collection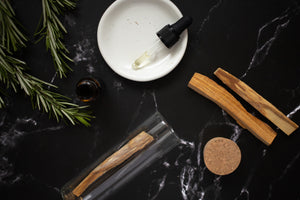 Nowadays, when it comes to scent options for candle makers, there are infinite possibilities to choose from. It is easy to understand why so many chandlers find themselves feeling overwhelmed and unsure of where to begin when trying to select scents for their new candle collections. Here we will explore some things that will help with choosing fragrances that will make your candle line a tremendous success with your customers.
Who Is Your Target Market and What Do They Like?
Your first step when choosing the scents that you will use in your candle collection is to explore who your customers are and what types of smells appeal to them. For example, if you are targeting men, you would not be using soft floral scents in your line. You would do much better making candles that smell woodsy, musky, and masculine like Campfire Smoke, Drakkar Type, Cedar Bark & Spice and Bourbon.
If you were planning to target a group of people who are interested in living a more natural lifestyle, scents that are more earthy is the way to go. Often these types of customers enjoy candles scented with essential oils or essential oil blends because they are all natural and pure. Popular oils for this group include Bergamot Essential Oil, Vitality Essential Oil Blend and Sandalwood Fragrance Oil.
When you do not have a specific group that you will be targeting, it is a promising idea to make sure that your collection offers something from each of the common popular scent groups.
Popular Scent Groups
There are six common scent groups that are popular among candle buyers. These include earthy, fruity, clean & fresh, food, floral and masculine. When you do not have a specific group that you are targeting, it is a good idea to cover as many of these bases as you can. The more scent groups that you cover the more likely it will be that you will have something for every customer that comes your way. Here are some popular scents that fall within each category:
Creating Your Own Scents
While there are numerous candle scents available on the market, you want to differentiate your products from your competition's by offering a distinctive collection. An innovative way to do this is by making your candle line unique and designing signature scents that customers can only get from you. Mixing your own fragrances will give your collection depth and personality and will keep your customers coming back for more. It can be a lot of fun to do too!
The idea of mixing fragrance oils may seem a little daunting to some, but it is not as complicated as you may think. It just involves a little creativity and testing on your part. A smart place to begin is with scents with which you are familiar. Keep it simple when you first start making your own scents by only choosing 2 oils to mix. When you get the hang of it, you can start mixing in three or more fragrances to create more complex scents.
Mixing large quantities of fragrance oils together during the testing phase can be quite costly, so we recommend placing a cotton ball in a sealable container like a zip lock bag. Then using a dropper add drops of the scents that you want to combine on to the cotton ball one at a time. Be sure to keep track of how many drops of each you use.
Once you feel like you have achieved the scent you had in mind, seal the container, and wait a few minutes. Then open the container and really take in the full aroma of your new scent. This will allow the scents a chance to completely combine and give you a clear idea of what your final product will smell like.
From there, you will use the number of drops to indicate how many parts of each oil you will need to mix to make your signature scent. For example, let us say you used two drops of peppermint and one drop of lavender. This would mean that when you are making your candles, your fragrance oil would need to be made up of one-third lavender and two-thirds peppermint. It is as simple as that.
Pay close attention to the top, mid and base notes of your fragrance as this will help when you are giving your scent a name and writing a product description. The top notes are the first things you smell when you sniff your scent. It will quickly fade into the mid notes or heart of your fragrance. Finally, the smells that linger for a long time at the end are what is referred to as the base notes.
Change with the Seasons
There will be certain scents that you will find are staples in your collection year-round. For instance, it is always a smart idea to have a soft and simple scent like Vanilla. People feel safe adding these types of scents to a gift for someone when they do not know what their favourite smells are. You will find out quickly which scents are the most popular among your customers that need to remain a constant in your line.
However, to keep your candle line fresh and relevant you will also need to switch up your scents with each new season. Try to stay within the same popular scent categories while changing the fragrances to be appropriate for the time of year.
For instance, your candle line may consist of River Stone, China Rain, Lily of the Valley, and Maple Syrup in the Spring and then change to Sweet Grass, Sunset Mirage, Sunflower and Real Peach in the Summer. It is good to have some special occasion candles as well. Fun examples of this include Rose Petals for Valentine's Day, Spiced Pumpkin Pie for Thanksgiving and Witches Stew for Halloween.
Fall and Christmas are the biggest times of the year for candles makers. When the weather gets chilly, what better way to make your home feel cozy and warm than by burning a beautiful smelling candle? Incorporating pumpkin and apple aromas as well as scents of spicy baked goods into your Autumn line will have your candles flying off the shelves.
According to the National Candle Association, 35% of candle sales occur during the Christmas/Holiday season. At Christmas time, your customers will be looking for candles that summon memories of past holidays like Pine, Cypress Fig, Spiced Cranberry and Gingerbread. It is also the time for giving gifts. A clever way to upsell your candle line is by creating a holiday candle gift set that incorporates two or more of your most popular seasonal scents. Make sure that your holiday candle set includes scents from more than one of the different scent categories.
What's In a Name?
You might be surprised to find out just how powerful the name that you give your candle can be. Do not feel like you must stick with the scent name that comes on the bottle of your fragrance oil. By changing the name of your candle, you can evoke different memories and emotions within your customers that just might help encourage them to buy.
A good example of this would be taking a delicious baked good scent like Apple Pie or Gingerbread and calling it Grandma's Kitchen. By giving it this new name, you may pique the interest of someone who might not have been as attracted to a candle simply called Apple Pie or Gingerbread.
If you find that you have a candle that is not selling, try giving it a new name. This one minor change could be the difference in making a sale or not. A cleaver way to help you generate new names is by having family, friends and customers smell your candle without knowing what the fragrance is specifically and ask them what it reminds them of.
Conclusion
When you are planning your candle collection, start by getting to know who your market is and what appeals to them. This will help to guide you towards the scents that you should include in your line.
When you are targeting a broader customer base, try to cover as many of the general scent categories as you can. Figure out what scents are the most popular among your customers that will need to remain a constant all year long, but also make sure to give your line a refresh throughout the year to remain relevant.
Explore mixing signature scents that customers can only get from you and be creative when naming your candles. All these things will help you achieve your goal of running a successful candle making business.