Benefits of having an Inventory Management Software for your Candle Business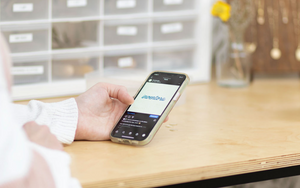 Inventory management is no joke. A lot of the time, this is something handmade business owners put off because of the dread of doing it. We won't lie; getting started tracking your inventory can be a lot of work. However, it doesn't have to remain that way if done correctly.

In this article, we will explore the benefits of managing your inventory with an inventory management software, like Inventora, the key features of the software, as well as how it can help businesses of all sizes to achieve their goals and grow their operations.
Automate and manage your inventory with Inventora
Automating your business is essential for efficient functionality, especially when it comes to inventory management. Investing in inventory management software that automates your business provides accurate, up-to-date information to make critical purchasing decisions.

Key benefits of having an inventory management software
Reduce supply overspending: we know how important it is to be cost-efficient. Managing your inventory can be a huge factor in reducing overspending. When you manage your inventory, you know at all times how much of each supply and product you have at hand. Meaning, you won't be wondering if you need more, then find a box of supplies after you place a new bulk order. Carrying too much inventory can become harmful in the early stages of the business.
Forecasting product demand: too much inventory is not a good thing. When you manage your inventory, you'll avoid having too many products in stock. This can also help allow you to see better how much you're selling of each product.
Delivery speed improvement: Inventory tracking is good for your customer's moral towards your business. If you're regularly managing your inventory, you'll be able to get your customers paid for items delivered to them quicker. You'll spend less time sourcing material and producing your products, thus giving you a quicker turnaround from the point of purchase to delivery.
Positive inventory turnover: For most industries, a good inventory turnover is between 5-10 at a restock level of 1-2 months. Regularly managing your inventory will help you keep that ratio at a positive rate. This will increase both efficiency and productivity in your business. The sooner you can get a handle on your inventory turnover rate, the better shape your small business will be in.
Improving organization and time optimization: Organizing your inventory will help reduce clutter and allow you to maximize the space in your shop. This will also help you be able to visualize better when you simply have outgrown your workspace.
Having inventory management software is a critical tool for candle makers and manufacturers to ensure they can effectively manage their supply chain, production, and sales processes. By using the right inventory management software, such as Inventora, businesses can automate and streamline many of their inventory-related tasks.
Additionally, inventory management softwares can provide businesses with real-time data and analytics. Enabling them to make data-driven decisions and quickly respond to changes in customer demand or market trends. Therefore, investing in the right inventory management system is crucial for any maker or manufacturer looking to operate efficiently and profitably in today's fast-paced business environment.
Inventora Key Features for Candle Inventory Management
Automatic Inventory Tracking
One of the key benefits of using Inventora is its automatic inventory tracking. With this software, makers and manufacturers can easily track all of their handmade inventory in real-time. This allows them to manage their inventory efficiently and stay on top of their stock levels, which makes the reordering process more accurate.
With automatic inventory tracking, Inventora can improve the inventory management process using advanced reporting and analytics tools that allow businesses to gain insights into their performance and identify areas for improvement. The software lets users generate customized reports and dashboards, providing real-time visibility into inventory levels, sales trends, and other key metrics.
Streamlined Order Management and Fulfillment
Inventora's streamlined order management and fulfillment capabilities are some of the most valuable features of the software. One of the key benefits of this platform is its ability to manage orders from start to finish. With Inventora, makers and manufacturers can easily process orders, manage order status, add shipping information, and update inventory levels all in one place. This makes it easy to have optimal order fulfillment and ensures that customers receive their products in a timely manner.
Another advantage of using Inventora is its integration with leading eCommerce platforms such as Etsy and Shopify. This integration streamlines the entire order management process by automatically syncing orders, customers, and inventory data between the two platforms, avoiding overselling products. With this integration, businesses can manage their online sales and fulfill orders directly from the software, making it easy to stay organized and focused on growing their business.
Inventora's order management and fulfillment capabilities include customizable sales settings. Businesses can set up different shipping methods, rates for various products, and custom invoices, ensuring that their customers receive consistent information.
With Inventora, businesses can also set up alerts for low inventory levels, ensuring that they always have the necessary materials and products on hand to fulfill orders. This helps to prevent stockouts and delays in order fulfillment, which can lead to dissatisfied customers and lost sales.
Raw Material and Product Tracking
One of the core features that sets Inventora apart from other inventory management software options is its ability to track raw materials. For makers and manufacturers, raw material tracking is essential for maintaining an accurate inventory. While also ensuring that production processes run smoothly.
Raw material tracking can be especially important for businesses that work with multiple suppliers or have complex supply chains. With Inventora, businesses can easily manage their raw materials inventory across multiple locations, allowing them to optimize their supply chain and ensure that they have the raw materials they need when they need them.
With Inventora, businesses can easily track their products and connect them with the raw materials used for making each one. This feature allows businesses to monitor unit cost, minimum stock levels, and current stock levels, providing a better understanding of overall inventory. By ensuring that they always have enough raw materials on hand to meet production needs, businesses can avoid stockouts, production delays due to insufficient raw materials, or delays in fulfilling orders due to not having enough products.
Both raw material and product tracking features provide makers and manufacturers with the tools they need to manage their inventory accurately and efficiently. This ensures that they can produce their handmade products with ease and confidence, and have accurate product stock levels to stay on top of production and order fulfillment.
Customer Support and Training
Inventora prides itself on providing exceptional customer support and training to its users. The company is dedicated to ensuring that every user has access to the resources and guidance they need to get the most out of the software. To make this possible Inventora offers a wide range of training options. These options include video tutorials, webinars, online help guides, and one-on-one training sessions with a dedicated support representative.
In addition to its comprehensive training options, Inventora also offers highly responsive customer support. The company understands that businesses need help when they need it most, and its support team is available to assist users with any questions or issues they may encounter.
Whether you're a new user just getting started with Inventora or an experienced user looking to take your business to the next level, you can count on the company's support and training resources to help you achieve your goals.
Access Features at an Affordable Price
Inventora was created by a candle maker, this is why we understand that every big or small thing you invest in for your business is crucial. This is why we care about affordability, as with any software, the cost of Inventora will depend on the specific plan and features that a business chooses to use. However, in general, Inventora is known to be an affordable option for businesses looking for an inventory management solution. The software offers a range of pricing plans, including a free Hobby plan for small businesses just starting out or that need basic inventory management features. The paid Business plan starts at just $19 per month, making it a very cost-effective option for businesses on a budget.
Closing Thoughts
In conclusion, having an inventory management software for your candle business is a wise investment, not only it will help you be more efficient and organized but also will make you reach the success and growth of your business. With a system like Inventora, businesses can gain real-time visibility into their inventory levels, sales trends, and other key metrics. Enabling them to make informed decisions and improve their processes.
Inventora is the most comprehensive and user-friendly inventory management solution on the market. Sign up for Inventora today and you'll have access to all of the tools you need to manage your inventory accurately and efficiently, saving you time, resources, and headaches in the process.