Announcement: Soy Wax Pricing Increase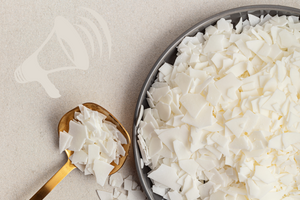 The soy market has seen some significant challenges over the course of 12 months with vulnerable weather conditions,  increasing challenges to supply and shipping as well as the rising demand for the soybean within the renewable energy sector. 
Although our costs have gone up in the last 12 months, our team at Village have been extremely proactive to make sure that we continue to deliver competitively priced products with a continuous supply. 
Now for 2022, it's brought on even more cost challenges for us. Because of that, the following changes to our products are as follows:
Freedom, Millennium, and Container soy wax will be priced at $68 a case. 

Our Votive and Pillar wax will be at $76

Our Coconut Soy will be at $85. 
But we're business owners too, so we can understand that a change like this has a certain impact on your business. And because of that, our changes won't come into effect until March 1st. 
We thank you for your continued support and for allowing us to go on this journey with you!